Case Studies
DIY Garden Room Ideas – Case Study Worcester
Some people wish to have a bespoke garden building that they design and build themselves. One such client of ours in Worcester had designed what they wanted. They contacted us about the design EN-VELOP had created for them and opted to use our SIPs for their project.
The Garden Room Idea
They planned to make a combined use room with a dividing wall inside. A garage workshop was for half of the building, and the other half was an office.
They designed the building themselves and ordered the required amount of panels to complete this project. We delivered the panels to their site in Worcester.
Phase two was to build the base and frame to the plans.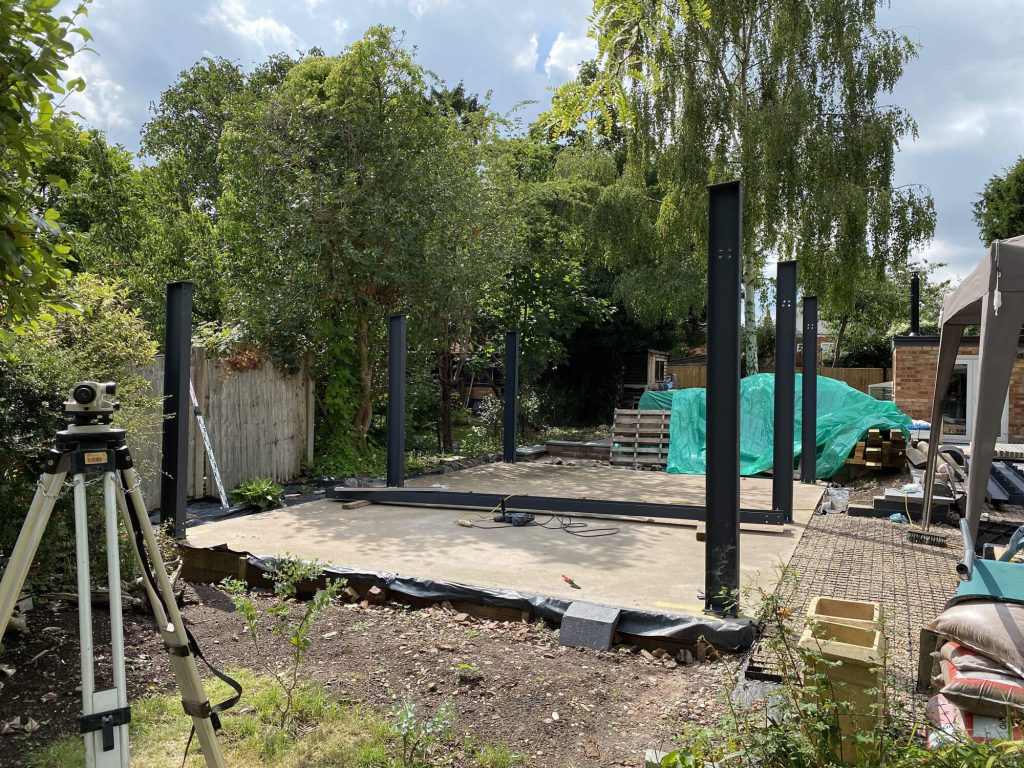 The next phase was to construct the roof.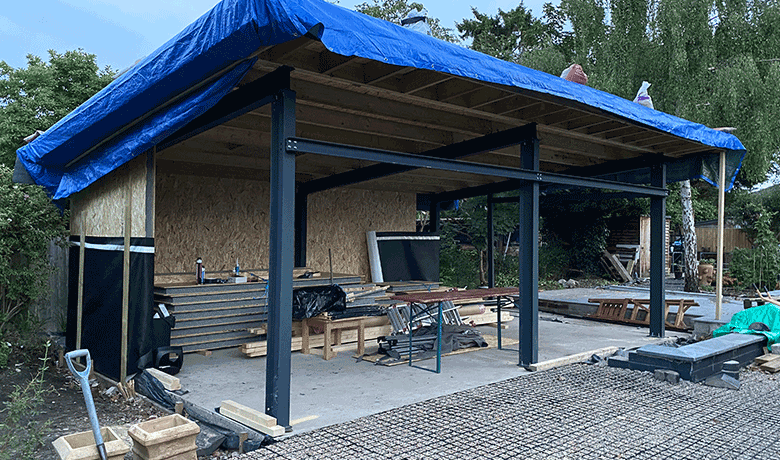 Then on with the garden building the walls.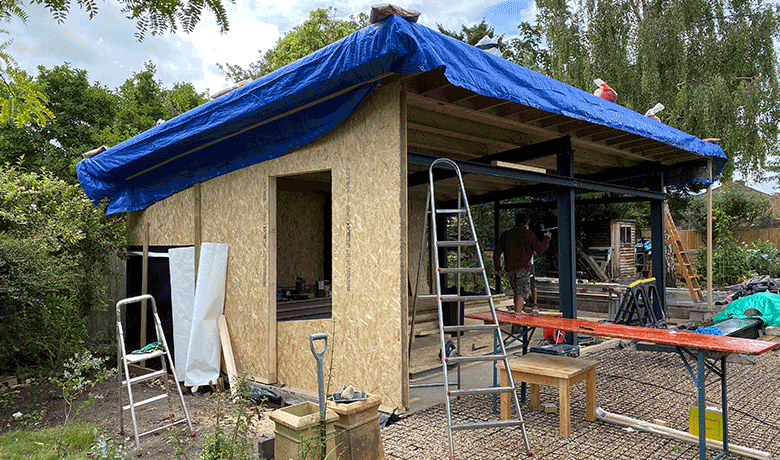 The SIPs were all assembled, leaving space for doors and windows.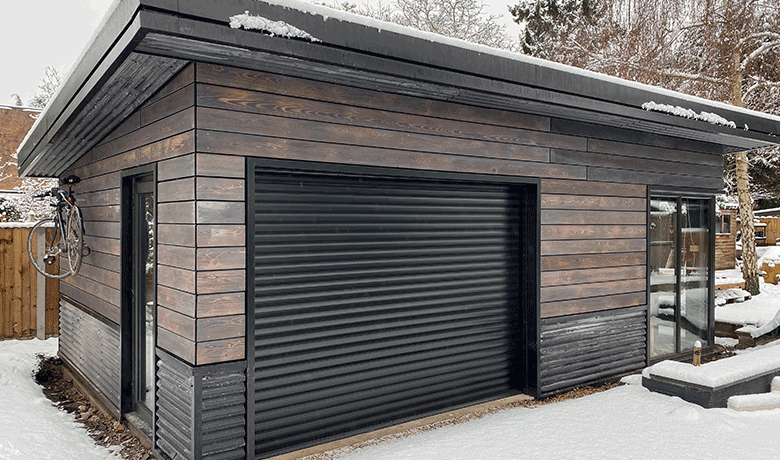 Finishing the room included adding doors and windows, installing cladding and finishing roof. This is the final result.
What are SIPs?
Our Structural Insulated Panels or SIPs offer high thermal performance, and we supply these in any quantity you require. Structural Insulated Panels consist of two sheets of OSB3 (oriented standard boards) adhered to a sheet of rigid foam insulation. Varying thickness of insulation achieves the required level of insulation for the desired end use or product.
During manufacture, we compress these panels together under high pressure to form a structurally strong panel, set with specialist adhesive. Using walls formed from SIPs can significantly reduce the labour and time cost associated with timber frame or masonry construction.
Feedback
Our client messages us with this feedback once they had completed this project.
We've just about finished my garden building that used your SIP panels. I've attached a few photos to show how we have used them. I'm very pleased with your product and the finished building.
test
What Our Clients Think
I'm absolutely thrilled with the room
The build has gone better than I could have expected and I'm absolutely thrilled with the room. A lovely bunch of guys too. I can't wait to have it finished and start to use it, it will certainly get a lot of use. Thank you again for such a fantastic addition to our home.

4m x 3m Garden Room installed in York
It looks totally amazing!
It looks totally amazing! Honestly. I wanted to go and have another look in the middle of the night (!)... they're doing a great job. So, so happy with it.

6m x 3m Garden Room installed Wotton-under-Edge
We have been very impressed with all your workforce
We have been very impressed with all your workforce, they have all been very pleasant and helpful to deal with and have worked hard. Matt has worked hard today and done a splendid job finishing off, as far as he could go. Last, but not least, we must thank you, the lynchpin of the whole exercise, for your help and advice and quick replies. I sometimes thought you were operating by telepathy as the replies came back almost as soon as I'd pressed send on the questions.

6m x 4m Garden Room installed in Gloucester
I am delighted with the room and how efficiently everything was organised
Just to say I am delighted with the room and how efficiently everything was organised. It is going to be a great art space and I am looking forward to getting power linked up shortly.

3m x 2.5m Garden Room installed in Bath
We LOVE the Art Shed
We LOVE the Art Shed. Will send some images soon, I'm painting in it and running workshops, it's perfect.

5m x 3m Garden Room installed in Stratford
Everyone, from the crew who did the initial build to the plasterer, electrician and painting team, were absolutely amazing
I wanted to take the opportunity to thank you and all the team who installed our garden office at the end of November. I was delighted that EVERYONE from the crew who did the initial build (in just two days!), to the plasterer (a true "old school " artisan!) and the electrician and painting team were absolutely amazing, VERY professional, cheerful, quick and left the site very tidy indeed! I really appreciated their flexibility and attention to detail too.

4m x 3m Garden Room installed in Chichester